Book Store
These ebooks are all written by Ric Phillips with information included from experts and will help to improve interpersonal and professional communication skills. They also help improve confidence, conversation skills, body language, presentation skills, and much more.
Communicating Confidence Inside & Out:
How to Build Confidence, Be Assertive and Succeed!
eBook (pdf):
$9.75
When you build your confidence, you build success. In order to communicate to others confidently, you must first have self-confidence. This ebook trains you to assess your current confidence level, find out what's holding you back from achieving your personal and professional goals, and leads the way to confident, assertive communication by giving you direction and examples of the fastest ways to gain confident communications. You will study excellent verbal and non-verbal communication techniques to help you finally be a confident communicator at work and in your social life! This ebook guides you to understanding the world of confidence and how you can become a confident, assertive communicator by improving yourself first.
Effective Communication Skills for (New) Managers:
How to Lead and Succeed in Business
eBook (PDF):
$9.75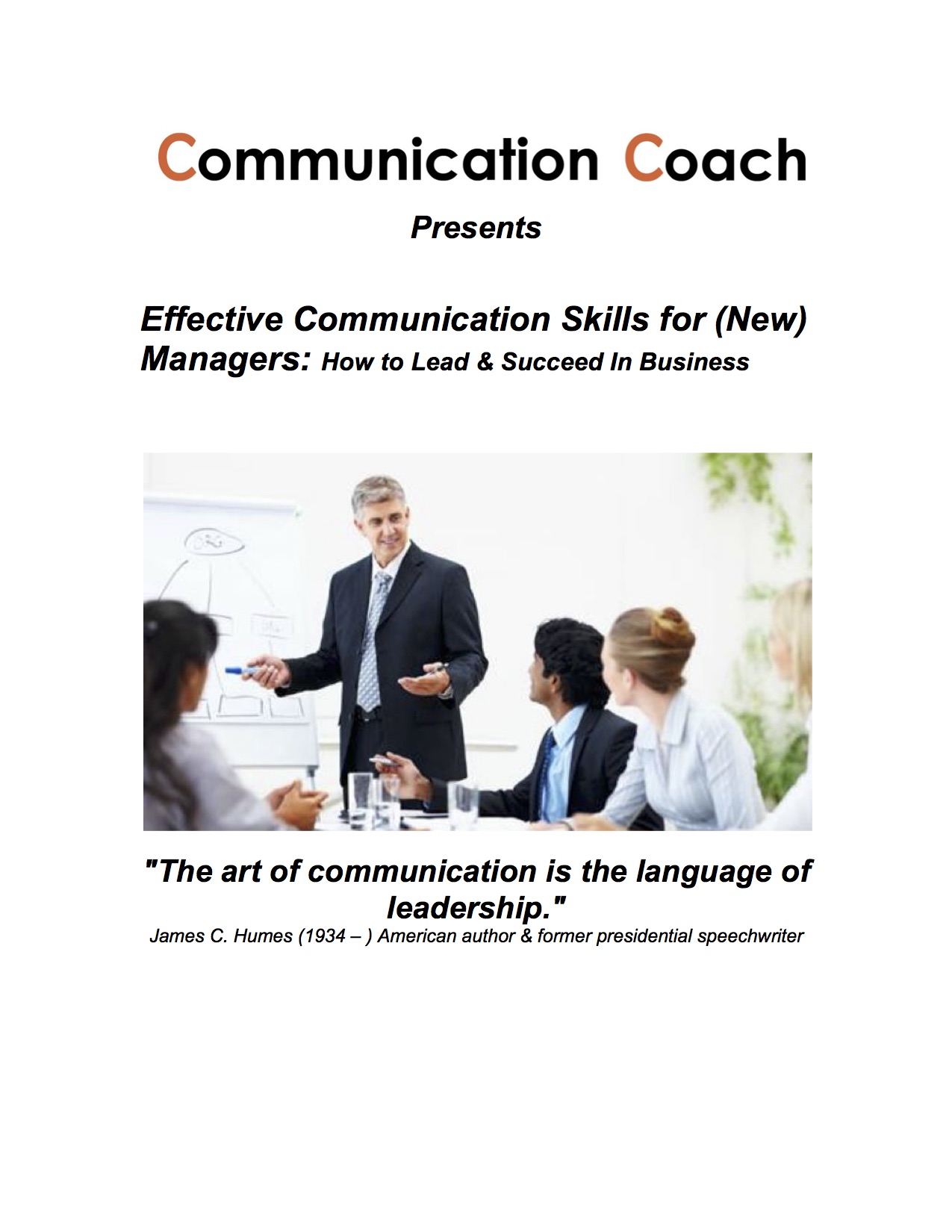 Business runs smoothly when everyone is using professional communication skills. Without them, business becomes less efficient, less productive and ultimately less profitable. Enhancing the professional communications of yourself, your managers or other staff will instantly give you the ROI that you can see and hear on a daily basis. It starts from the top. How do leaders become charismatic and get people to understand and follow their vision? How do good managers direct people to carry out the orders of the day without offending staff or clients? By developing clear, confident communications, and by understanding how different people at work communicate. Learn to be a better people manager. This workbook is great for leaders, managers, directors, supervisors, entrepreneurs and other professionals who must lead staff and work well within or build a team.
3V Podium Power:
Next Level Public Speaking, Presenting, Pitching & PowerPoint Repair!
eBook (ePub):
$9.75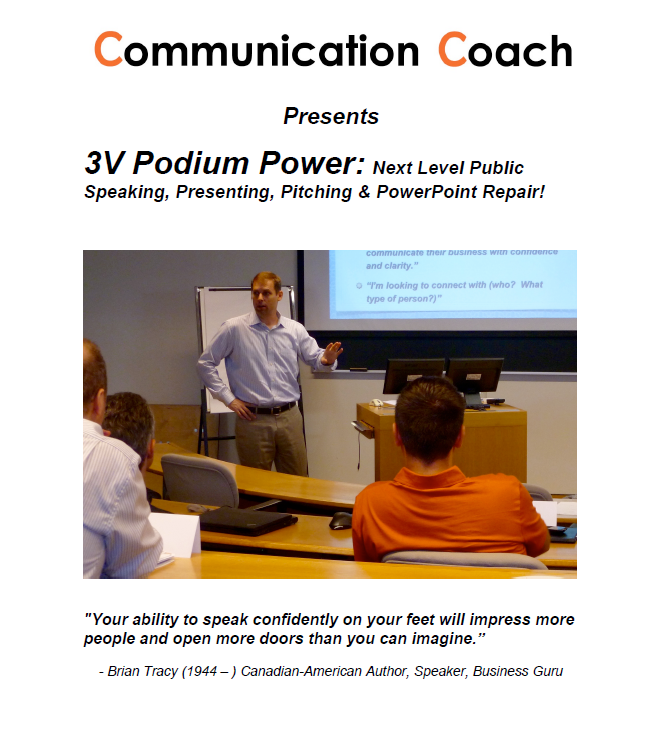 Are you unsure how your speaking/presenting is coming across, or know you need to improve the impact? Would you like to be seen as a confident, trust-worthy, and persuasive leader when you speak, present or pitch? This ebook will guide leaders in the development of better public speaking, pitching and presentation skills, with or without a slide deck like PowerPoint. It will help individuals manage their public speaking jitters (if any) and provide tools to ensure a strong message is organized for impact and given with clear diction, a calm voice, and confident body language.